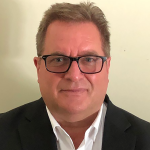 As you plan ahead for the new year and reflect back on the last few years, ask yourself is your financial destination on track? Or, has simply another year gone by? Are you five years richer, only simply just five years older? Take the steps necessary to get the results you deserve. My team has helped many clients get their financial plans on track with a well-diversified, productive balance of investments.
You have two options: Do nothing and get the same result. Or, take action this year and get results.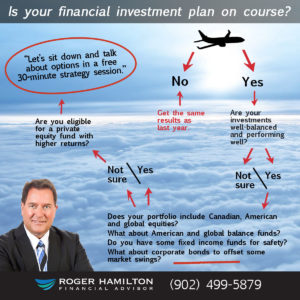 Nothing works better than a focused yet well balanced portfolio of funds:
— a good mix of Canadian, American and global equities
— a nice portion of American and global balance funds
— fixed income funds for safety,
— to offset some market swings, other alternatives exist
Depending on your situation, let's find the right balance that works best for you.
Investing should be done year round but it gets major attention at the start of the new year. Until the end of February, all RSP contributions can be used to help you pay less tax . Lowering your taxable income should result in a tax refund and the RSP investment will grow tax free – compound interest, tax-free, with a refund – what an opportunity!
I'm Roger Hamilton, Financial Agent. There's no refund on lost time.
Call me at (902) 499-5879.